Established in 1949, Eastbrook Vegetable Farms is an undisputed leader in the field of brassica vegetables and specifically brussels sprouts. A multi-generation farming family from the Adelaide Hills, they have been almost exclusively growing brussels sprouts since moving to the Eastbrook location (just outside of Mt Barker) over 35 years ago in 1985.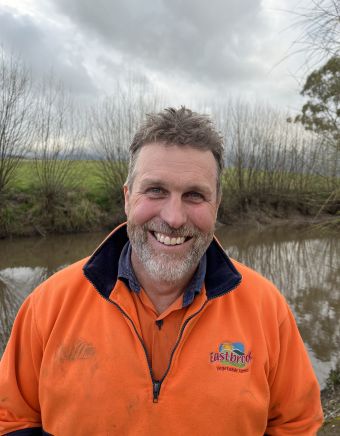 "We know how to grow brussels sprouts and we know how to strategically plan our farm management to improve soil health and sustainability over time", says Scott Samwell, Managing Director at Eastbrook Vegetable Farms. "I have the experience of my father and my uncle to draw on, as well as my university education, Nuffield scholarship work, numerous study trips overseas to the best sprout farms in the world, meticulous farm records and years of experience. We know what we are doing. But when it comes to building a strong brand and a long-term business plan in a complex and changing market place, we wanted an independent expert advisor who we know would help us and always act in our best interests. That's why we started working with Literally Brilliant."
Eastbrook Vegetable Farms started working with Literally Brilliant in 2016. At that stage, Eastbrook Vegetable Farms had not established a consistent brand and often traded under different names (such as Samwell & Sons). This left them in a weak position in some channels where their premium produce was being traded as a commodity. Eastbrook Vegetable Farms had also recently brought a new vegetable to Australia: Kalettes, a sweet nutty-flavoured hybrid cross between kale and brussels sprouts. Marketing had been left in the hands of channel partners who had different priorities to Eastbrook Vegetable Farms which resulted in a breakdown in communications and ultimately limited sales success.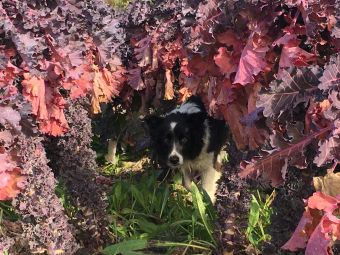 Literally Brilliant helped the family to decide to build an enduring brand around the name "Eastbrook Vegetable Farms". The process also helped the family to understand what it was that they did that made their produce "brilliant" in the eyes of their customers. This would form the foundation of the brand promise for which Eastbrook Vegetable Farms has become known: expertise in growing premium quality sprouts, a commitment to innovation and a connection with place (family-owned paddocks in the Adelaide Hills and nearby Langhorne Creek).
"Scott explained how the difference in the microclimate of the Adelaide Hills paddocks compared with that of the Langhorne Creek paddocks. Whilst both were perfect for growing sprouts, having paddocks in both regions allowed for different growing and harvesting seasons resulting in them having sprouts available for 9 months of the year", says Michael Neale, Managing Director and Principal Consultant at Literally Brilliant. "I couldn't help but to draw a comparison with the wine grapes grown in the same two regions and the importance of what viticulturalists call terroir. Everything in the microclimate from soil to sun to water to the afternoon breeze, all has an impact on the quality of the produce. I thought that this was just as relevant for sprouts and for the Eastbrook Vegetable Farm's brand promise."
All packaging and communications were consolidated under the Eastbrook Vegetable Farms brand. A website and social media assets were developed for Eastbrook Vegetable Farms and all brand messaging focused on key elements of the brand promise.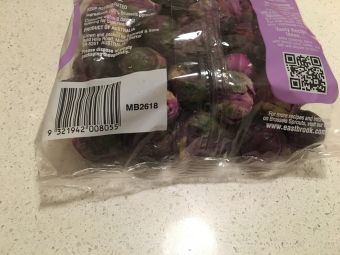 With a number of controversies surrounding the origins of fruit and vegetable produce, the Eastbrook Vegetable Farms brand positioning became increasingly important. Customers were really valuing Australian grown produce and the Australian Government took steps to increase the visibility of country of origin claims for package produce. With established traceability processes for the farm and on-site packing facility, Eastbrook Vegetable Farms could deliver confidence for their customers and the consumer. In 2018, Eastbrook Vegetable Farms launched its Paddock Identifier initiative that took traceability one step further for the consumer. Every packet of Eastbrook Vegetable Farms brussels sprouts or Kalettes has a paddock code number added next to the barcode. Consumers can visit the Eastbrook Vegetable Farms website, click the button at the top of the home page and then enter the paddock code. The website will then identify exactly from which paddock the consumer's sprouts came. This remains a key differentiator today as people's concerns about the origins of their food are higher than ever.
At the same time, marketing responsibilities for emerging varieties such as Kalettes and red darling brussels sprouts were taken back into Eastbrook Vegetable Farms. This improved visibility, communication and matched priorities – making sure that the variety being grown was being promoted accordingly. Long-term plans were developed for how overall consumption of traditional brussels sprouts, red darling sprouts and Kalettes were developed, predominantly around educating consumers about usage and recipes.
"Michael provided us with some very strong thought leadership around the strategic use of product placement," says Scott Samwell. "He helped us navigate some long-term relationships that help demonstrate how sprouts and Kalettes can easily form part of a family's everyday life. Add that to a mix of other marketing and recipe-based initiatives; I think we have a strong long-term plan that is really working."
Eastbrook Vegetable Farms and Literally Brilliant have been working together over many years and Literally Brilliant has played a number of key roles over that time, consistent with the needs of the business. It has been a Strategy Consultant in the first instance, a contract Chief Marketing Officer, and an expert thought leader. The relationship is now more like a one-person advisory board, keeping Scott and the team focused on the long-term goals over time.
"One of the things I really like about working with Michael is that he is always willing to tailor the support he provides to match the needs of our business", says Scott Samwell. "We wanted someone who would have our interests at heart, and I certainly think he has done that over the past 6 years".