Literally Brilliant is a strategic marketing consultancy business that focuses on helping companies to understand their essence and giving them a unity of purpose that is all about delivering value to their customers. We work mainly at the business owner, board of directors, or "C-Suite" level. Although we have a range of specific service offerings, our most successful engagements are as highly trusted strategic advisors engaged on a long-term continuous basis.
Engagement levels can be tailored to meet the size and needs of individual businesses. Our clients include large and complex organisations as well as small family businesses.
Literally Brilliant draws on a wide experience base across a number of industries with a very strong reputation around food and wine, education and technology. However, we have demonstrated clear value in helping companies from a diverse range of industry backgrounds by incorporating thought leadership and "value added" concepts as part of their fundamental offering to their customers.
Literally Brilliant sits at the nexus point between business strategy and marketing initiatives. A significant proportion of what we do is help align marketing initiatives to the strategy of the business. However, more importantly, the needs of the market need to inform business strategy and this is where Literally Brilliant plays a key role.
The marketing function is performed at many levels within an organisation ranging from the basic marketing services up through campaign management, corporate marketing management, and all the way to strategy development at the highest level. Literally brilliant is not a marketing services company. It can provide insight and evaluate performance at all levels of marketing within a business but our real value sits at the strategy development level.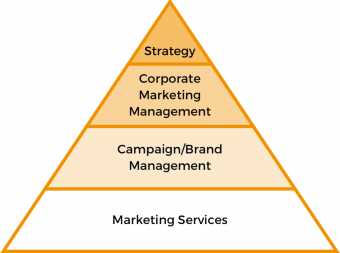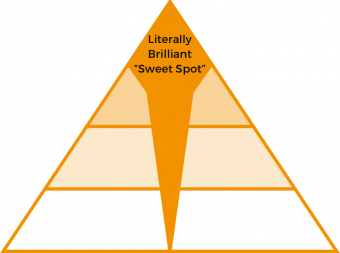 If you are looking for a way to bring a more strategic approach to what you do, particularly in your marketing initiatives...
Have a chat to us now and we can make recommendations on the best way forward.