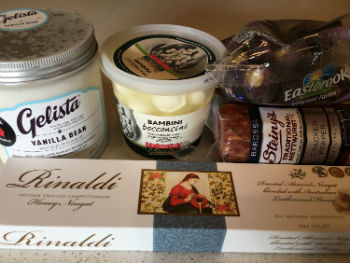 Amid all of the excitement in Adelaide about new generation warships and an authentic Australian supercar, we mustn't forget that at the heart of South Australian business identity is the food industry.
Now I have to declare a bit of an interest. About a third of my clients are food industry clients. This is not surprising given that my last big role in corporate marketing was working as Chief Marketing Officer for the San Remo food group (a very successful and well know Australian owned food company).
With the very successful food industry that has developed around Adelaide, and being at the heart of the Australian wine industry, the generally accepted rule of thumb is that about one in every five working South Australians is connected to the food and beverage industry in some form or other.
The food industry is undoubtedly a very important part of our economy but, I argue, it is also at the very heart of who we are as South Australians (particularly Adelaideans). It is in our DNA. It is the heart of who we actually are.
Gourmet Traveller recently published its list of leading restaurants (as it does each year) and a restaurant in Adelaide was named the best restaurant in Australia. Similarly, when the Australian Financial Review published its list of 100 top restaurants in Australia, with just 6% of the population, South Australia produced 13% of the top restaurants. Dinner is a long and beautiful thing in Adelaide!
Beyond the food and wine culture, I believe that another key reason that we have a strong food manufacturing industry in South Australia is because of the strong, quality food focused independent retails that have differentiated themselves from larger national and international retailers based on providing choice, stocking quality brands and making the regular task of food shopping a pleasurable experience. Adelaide's Central Market is a food shopping experience that has become an international tourist attraction.
I'm delighted that I'm working with some innovative and exciting businesses doing great things for the South Australian economy.
To read the paper in full, click here: Food Central to Adelaide Business Identity