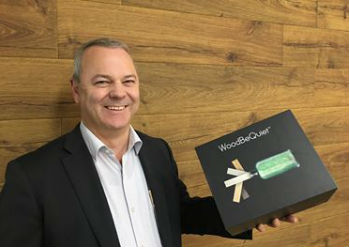 When Phil Grace left his family's well-established carpet manufacturing business to set up an acoustics company, he knew he had a good idea but he would need help turning it into a winning strategy. He would have to understand how he could be brilliant in the minds of his customers; how he could deliver them value and be different from his competitors. He needed to be able to articulate a meaningful brand promise for his customers and structure his business to deliver that brand promise with literal focus. Phil had an idea, he needed a strategy. Phil turned to Literally Brilliant for help.
Phil had worked in carpet manufacturing for 35 years and had come to realise the impact on the acoustic environment that carpet could bring to a room. Carpeting a floor cut down reverberation in a room and that made things quieter. At the same time, Phil noticed that companies were struggling with noise in shared working spaces, learning spaces and even living spaces.
A small number of acoustic alternatives were also starting to appear as options in wall covering businesses and also in ceiling tiles. There were signs of an emerging market but nobody had established a holistic acoustic solution.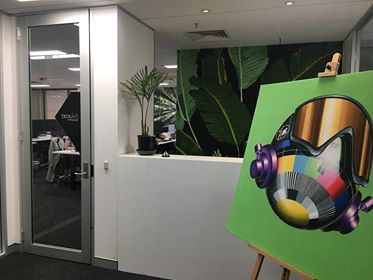 Phil's son and Acoufelt co-founder Ben Grace, worked together to develop the product framework. They knew there was a growing market for acoustic treatments but working out how to become internationally competitive was the problem. A real concern was how to build a sustainable business model that would be successful in 10 years' time and that wasn't going to be as a felt material or product driven company.
When they engaged Literally Brilliant, Michael Neale used a simple tool to help them understand and articulate their long-term goals, medium-term objectives and immediate priorities.
"Michael has a process that starts with his TenTwoSix™ model", says Phil Grace, co-founder of Acoufelt. "This starts by looking at where you need the business to be in 10 years' time. There is a lot of uncertainty in that time-scale but Michael's model has the capability to deal with that. It really deals with goals in a broad and flexible way.
"Once we understood where the business was going, it allowed us to build medium-term objectives. That was all about understanding the foundation that we needed to build over the next two years to be able to reach those goals in 10 years' time.
"Gaining understanding of what that foundation looked like, we could work out the priorities we needed to focus on over the next six months. It was a very powerful process."
Michael helped Phil build up a strategy based on the TenTwoSix™, understanding existing Market Based Assets and by utilising a number of easy to understand models to help bring clarity to Phil's planning process.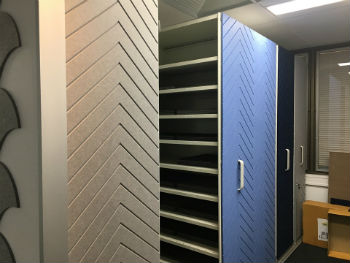 At the heart of the Literally Brilliant process, companies need to understand what makes (or in the case of a start-up business, what will make) them most valuable to their customers, what differentiates them from their competitors and what forms the undeniable truth of their brand promise.
"Michael really challenged us here", says Phil Grace. "He helped us to articulate a brand promise or brand story if you like. This brand story really explains what makes us different. It helps us understand, communicate and build on where we can add value. We became a company that differentiated itself through its solutions, processes and ideas."
Developing strategy is not always a simple or linear process, particularly when you are a start-up business. Businesses need to be constantly reviewing assumptions and modifying where appropriate.
"Michael was quite courageous in this process. When he thought we had got it wrong, he told us", says Phil Grace.
Throughout the process, Michael helped Acoufelt to understand their unique intellectual property. Sometimes, the value in the offering is in the way the company implements it and this is certainly the case for Acoufelt. Some of the processes were systemised, trademarked and then explained to the customer in a way that demonstrated the value of the process. Quickly, Acoufelt built up a portfolio of valuable intellectual property, valued by its customers, that now forms the basis of their differentiation strategy.
One of the features of the Literally Brilliant process is that it is an appropriately tailored long-term engagement. There are typically two stages to the process, a strategy development phase, which may be quite intensive and then an ongoing implementation phase. The Literally Brilliant team supports the business in the implementation of the strategy, making subtle adjustments and reviewing as market conditions or the economic environment changes over time.
"I think this is a really important aspect of our engagement with Literally Brilliant", says Phil Grace. "If it was just about the strategy development phase, and the outcome was a report or strategy document, the document would be out of date and obsolete the day it was completed. In addition, sometimes working out how to implement the strategy is more difficult than developing the strategy itself. Literally Brilliant walks alongside you in the implementation phase. That means we can see all of the changes in the marketplace over time and we can adjust the strategy accordingly. I have found this incredibly valuable."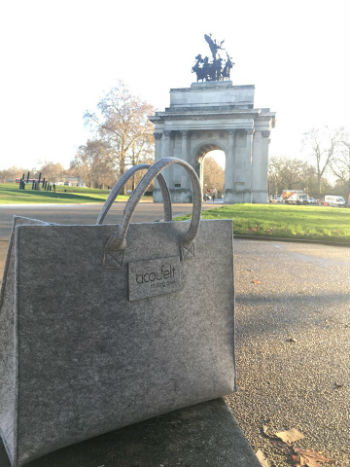 Most companies have an intensive strategy development phase and then a less intensive implementation phase but this was not the case with Acoufelt's engagement of Literally Brilliant. The Acoufelt engagement expanded over time as the Acoufelt business and the scope grew.
"Michael has been very important in the growth of our business that we asked him to set up and chair our Advisory Board", says Phil Grace. "Thought leadership is such an important part of our business and Michael plays a key role in driving thought leadership. He has connected us with leading thinkers with exceptional reputations from all over the world. We have people calling in from Stockholm and New York to join our Advisory Board meetings here in Australia. It is a truly global perspective."
If you ask Phil and Ben Grace about the success of Acoufelt, they will tell you that keeping everybody on brand and on strategy is at the heart of their success. They will also tell you that Literally Brilliant continues to play a key role in keeping the team on brand and on strategy. It is all about understanding what makes Acoufelt brilliant and building the business to deliver that brand story with literal focus.
Now with customers in 17 countries and a strategic management and distribution location in the USA, Acoufelt clearly is literally brilliant.