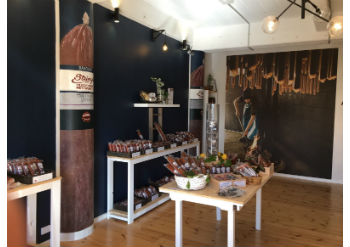 When new owners take over a business, they know it has potential; that's why they make the acquisition. They have an immediate understanding of some of the aspects of the business that need to be changed and some of the aspects that need to be retained or strengthened. Sometimes, however, although the new owners have a very good sense of the essence of the business, it is hard to articulate the brand promise and set up the business to deliver that brand promise with literal focus to grow and realise value. This is exactly how Literally Brilliant helped Steiny's Traditional Mettwurst.
"We were fortunate enough to start working with Michael Neale from Literally Brilliant as a result of a grant program called the Agribusiness Growth Program delivered and managed by Food South Australia", says Ms Natasha Goldsmith from Steiny's Traditional Mettwurst."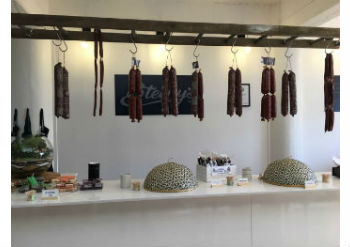 Ms Goldsmith had worked for Steiny's Traditional Mettwurst for a number of years. When the owners decided to exit the business, Ms Goldsmith and her husband decided to acquire it and take over its management. The transition was completed over a 12-month period and, in that time, the transition took its toll on sales and profitability. The new owners knew they had to establish a strategy for growth and they also knew they needed clear direction. They, with assistance from a project officer from Barossa Food, were guided to the Agribusiness Growth Program through their membership of Food South Australia – the food industry peak body in the Australian state of South Australia.
"Under the growth program, we worked with Literally Brilliant for around about 12 months and it was absolutely transformational for our business", Ms Goldsmith says. "Now that we have completed that process, we have decided to continue to work with Michael on an ongoing basis."
Food South Australia administers the Agribusiness Growth Program for Primary Industries and Regions South Australia (PIRSA). The program targeted food and beverage businesses with a turnover of between $100,000 and $1.5 million to help accelerate their transformation into larger businesses and drive growth of the food sector.
"I guess this is the beauty of the Agribusiness Growth Program", Ms Goldsmith says. "We were initially supported by the program to allow us to work with Michael quite intensively for 12 months. During that time, we built up our business to be profitable enough for us to continue to work with him without funding support."
Steiny's Traditional Mettwurst took great trouble to find the perfect mentor to help them grow their business.
"The process was pretty extensive", says Ms Goldsmith. "We interviewed seven people in a competitive situation. We felt like we only had one chance at this and we really wanted to get it right. When we met Michael Neale from Literally Brilliant, we immediately thought there was a great cultural fit. He has a lot of experience in food marketing and we knew he was the right mentor for us.
"I remember Michael said to us that he doesn't draw and he doesn't colour-in. He explained to us that he wasn't about implementing marketing initiatives. He wasn't competing with marketing services companies or advertising agencies. He explained that he would help us to understand the strategy of marketing and how to transform our business. That was exactly what we were looking for.
"He took things pretty seriously. He challenged a lot of things that we thought were unquestionable. We even had a blind tasting of our products compared to our competitors to make sure that we all understood our quality position.
Steiny's is a 100% South Australian authentic family business that uses small batch artisan crafting techniques to make exceptional quality mettwurst with a distinctive flavour that is all about the Barossa Valley. Made to delight, it is perfect with premium Australian wines.
"At the end of the day, he helped us to understand our brand promise. As he calls it, 'what makes us brilliant in the eyes of our customers'. He helped us to articulate that in narrative form – our brand story. He then helped us to organise our business so that we could live out our brand story with literal focus.
"Every session he would ask us for data and show us how we can be using it to inform our decision-making. He would challenge and he would advise but we never felt as though he was taking over the decision-making. At the end of each session, he would give us actions ahead of the next meeting.
"Michael's process was focused on real business outcomes that delivered big changes, growing revenue and profits."
Literally Brilliant is a strategic marketing consultancy firm that helps companies to understand what makes them brilliant in the eyes of their customers, articulate that as a brand promise in narrative form, a brand story, and then set up their organisation to help deliver that brand promise with literal focus. Helping them become – Literally Brilliant.